I planted my little vineyard from nursery stock in spring 2014. I have one vine of each of: Seyval Blanc, Chardonnay and Gewürztraminer; and the reds Dornfelder, Regent and Sankt Laurent. Last year saw the first crop, with all except the Sankt Laurent bearing fruit (2018 was the summer of the century so far for English wine), but this year all six vines have good-looking bunches. The Regent and Sankt Laurent berries are just undergoing véraison (turning from green to red) and hopefully the Dornfelder will very soon. It's in the shadiest spot but I've just been out with the secateurs trimming back foliage and rampant shoots so that every bunch can now see the sun and all the energy can go into ripening the fruit.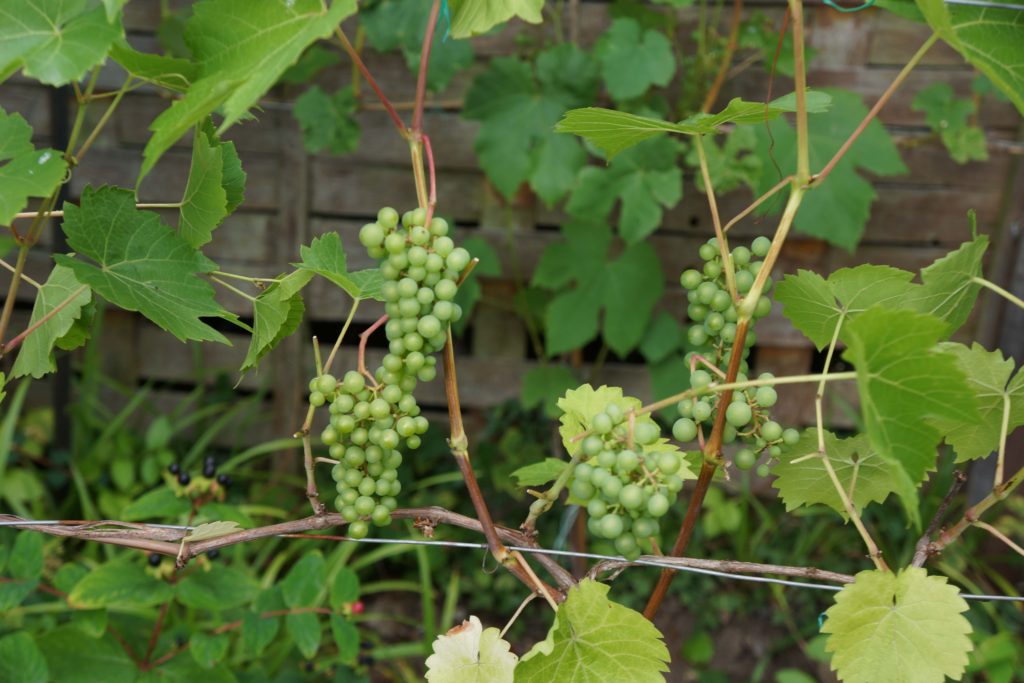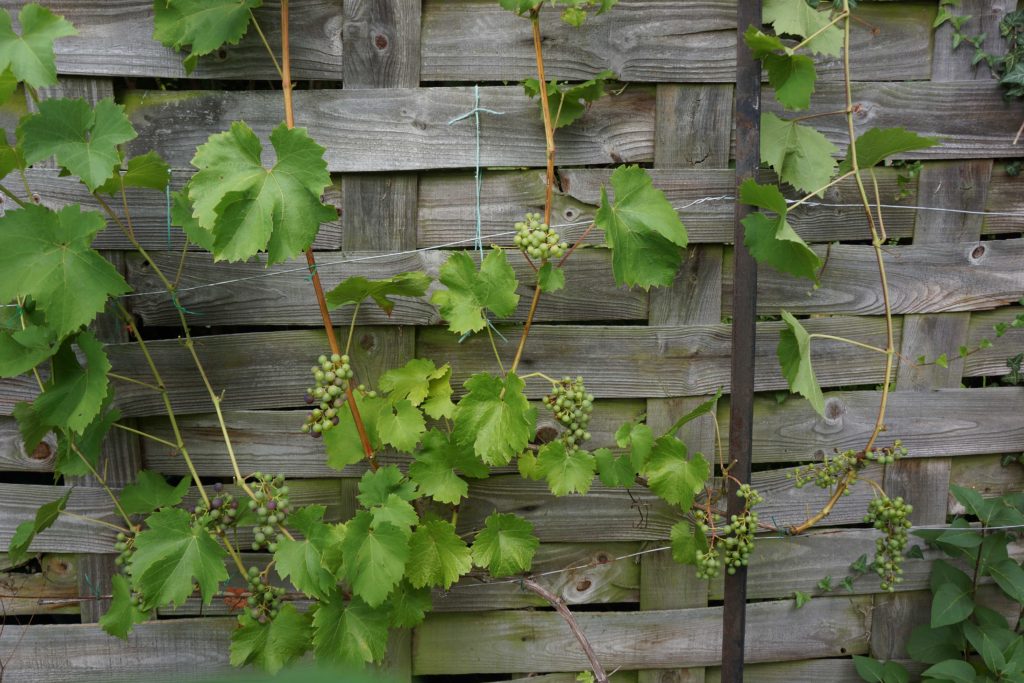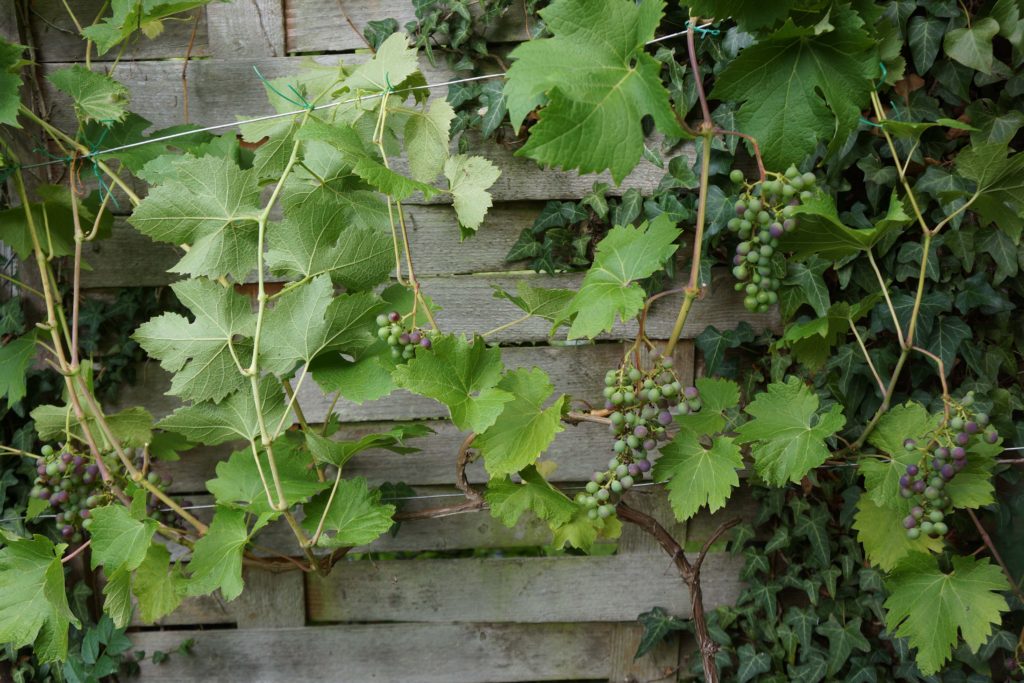 I made wine last year by blending everything together and got a couple of bottles of deep rosé, something like clairet, though the colour has paled now. I wrote extensively here about the stuck fermentation, and finally left it in the cool with some fresh yeast and energiser to ponder its fate. Brix then was 4.5 (i.e. 4.5% remaining sugar) and has now dropped to 3.9: that's moelleux rather than doux in Loire-speak. But it's irrelevant, because the wine now has more than a whiff of nail-polish remover i.e. acetone. Winocerouses have an evocative name for that: volatile acidity, VA, though it could equally stand for very awful. It's caused by bacterial infection. The main component is usually acetic acid, giving a vinegar smell, but a little acetone easily dominates that. I will use it for risottos, sparingly, or cleaning mirrors.
This year is another chance and it would be nice to make a white and a red. I should have just about enough fruit – I'll be putting the anti-bird netting back on this week and returning to London in early October, which hopefully will be about right for harvesting. And I'll make the wine here, not in Singapore, so temperature control should be easier, if not unnecessary, and the risk of spoilage reduced.
All of which is just a fun thing to do, of course, but proper English wine is slowly becoming a force with which to be reckoned, as the vines age, new terroir is established, experience grows, summers improve, and more reserve wines become available to make sparkling wine. Now they are talking about having another go at reds too. I am available for consultation.
Salut!