Most articles about Balkan and Caucasian wine-producing countries focus on familiar themes, such as their long history of winemaking, proximity to the birthplace of wine, obscure and unpronounceable indigenous grape varieties, revival of ancient production methods such as qvevris, and the implied or stated conclusion that they deserve more international recognition.
All are interesting to the student of wine but, as always, reading about wine is no substitute for going to its source to drink and discuss the stuff with the people who make it and sell it. Which I have just had the good fortune to do in the case of Bulgaria, on the back of a walking holiday with Java Lava.
The first few days in Sofia (which rhymes with copier) gave me the title of this piece. Smoking and therefore passive smoking are alarmingly commonplace after their retreat from Western Europe; one in three adults smokes.

There's a casino every couple of blocks, and alcohol is widely sold, reminding me of the bookshops and tailors also selling whiskey in Ireland. It's a low wage, low cost economy and local wine costs little, from two lev (90p) upwards in bottle and less by the flagon at the cellar door: cheaper than a cup of coffee, and is pretty good at 10 lev (£4.50), very good at 15. Yet Sofia and its people are charming and cosmopolitan.
In the city centre we visited Enjoywine, a bottle shop owned by Svetoslav Dimitrov. It sells only wines from smaller producers, including those made by Svetoslav, a rare example for this business of total vertical integration, cellar doors aside. His "Joy of" label showcases wines from local varieties, with minimal oak ageing to preserve their identities. Joy of Mavrud 2017 was very good.

In addition to Mavrud, local red grapes include Melnik and Gamza, while white wine is made from Dimyat and the pink-skinned Red Misket. Maybe you are thinking that none of these names is unpronounceable? True, but the hitch is that all labelling is in Cyrillic! Smug me, I once studied Russian so not a problem. All these varieties can make good wine. Also be aware that bottles labelled Traminer may contain not that variety (called Savagnin in France) but its headily perfumed variant Gewürztraminer.
However, the big discovery was Rubin. It deliciously tastes like a blend of Nebbiolo (the grape of Barolo) and Syrah. It's not indigenous but an artificial cross of two varieties: umm, Nebbiolo and Syrah, created in Bulgaria in 1944. A cross, natural or man-made, doesn't necessarily taste or look like either or both of its parents; remember that Cabernet Sauvignon is the offspring of Cabernet Franc and Sauvignon Blanc. But Rubin does, and it also inherited plenty of tannins for good ageing potential. A first class bottle with a few years on it is about 15 Lev, £7.
The following week we decamped to Borovets, a ski resort in winter, south of Sofia in the Rila mountains. Its draw for us was that the ski hill, Musala, is the tallest mountain in the entire Balkans, but just a three-hour climb from the top of the gondola.
We were now in the Thracian Lowlands wine region, and every house has a pergola vine in front. (It would not surprise me if the back garden was a tobacco plot.)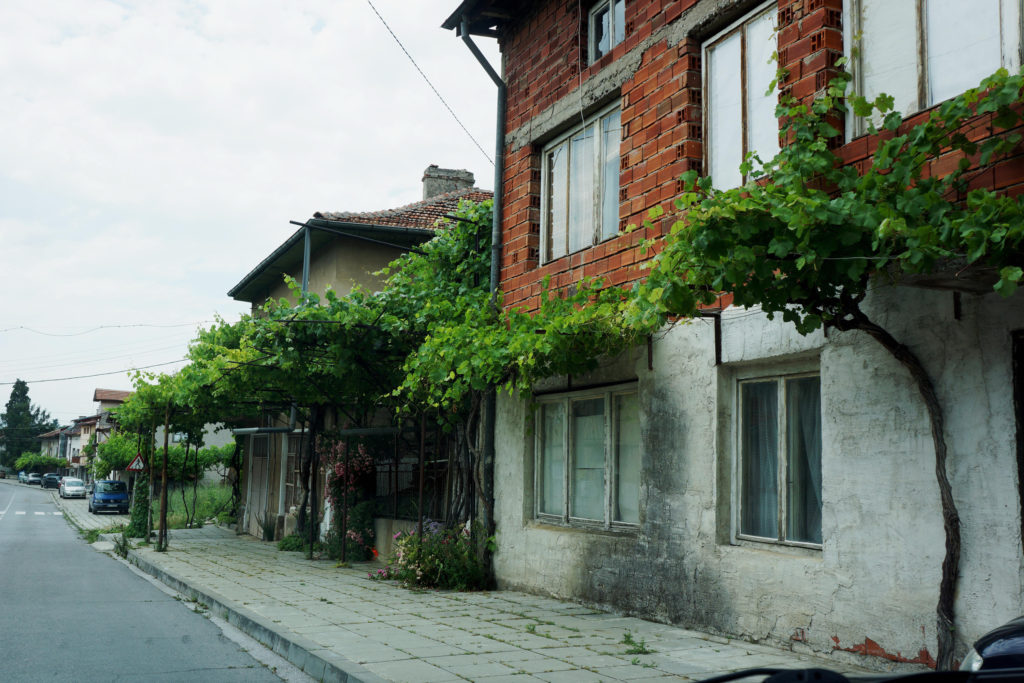 The weather forecast meant saving the bigger walks for later in the week so
instead we headed to Plovdiv, a stunning ancient walled city. On the outskirts is Dragomir, set up by two Bulgarian oenologists, Konstantin Stoev and Natalia Gadjeva with the intention of raising the industry's game. They are one of the best known Bulgarian producers, so I was astonished to learn that they are barely more than a boutique operation, producing just 60,000 bottles a year across their ten labels. Several vintages of their very good top cuvée, the Reserve Rubin, are available.

Back in the mountains, the town of Rila is known for the extraordinary Rilski monastery (a UNESCO World Heritage Site) and the equally gorgeous Seven Rila Lakes. But wineries are everywhere en route and first we visited the large and modern Medi Valley Winery. Their premium Incanto range includes an excellent single-vineyard Syrah.


Just down the road is the complete opposite, Rilska Izba Winery & Vineyards. This is a garagiste operation set up by Miroslav Garvanov, an ex-Medi winemaker who became dissatisfied with the practice of buying in fruit from distant growers. Now his own vines line the side-road up the hill to Medi Valley. Absolutely no visitor centre, nor even signage. When I called Miro to ask the way, he said, "Head back towards Rila and I'll be standing by the side of the road in a red t-shirt."

We tasted his 2018 wines from the tank. The Chardonnay had a hint of vanilla. Miro adds some oak powder to the ferment and then suspends a bag of oak chips in the tank during élevage. I pointed out that purists frown upon this but, for Miro, barrels, even Bulgarian ones, are way outside budget. (Miro also has home-made tank cooling plant, another huge saving.)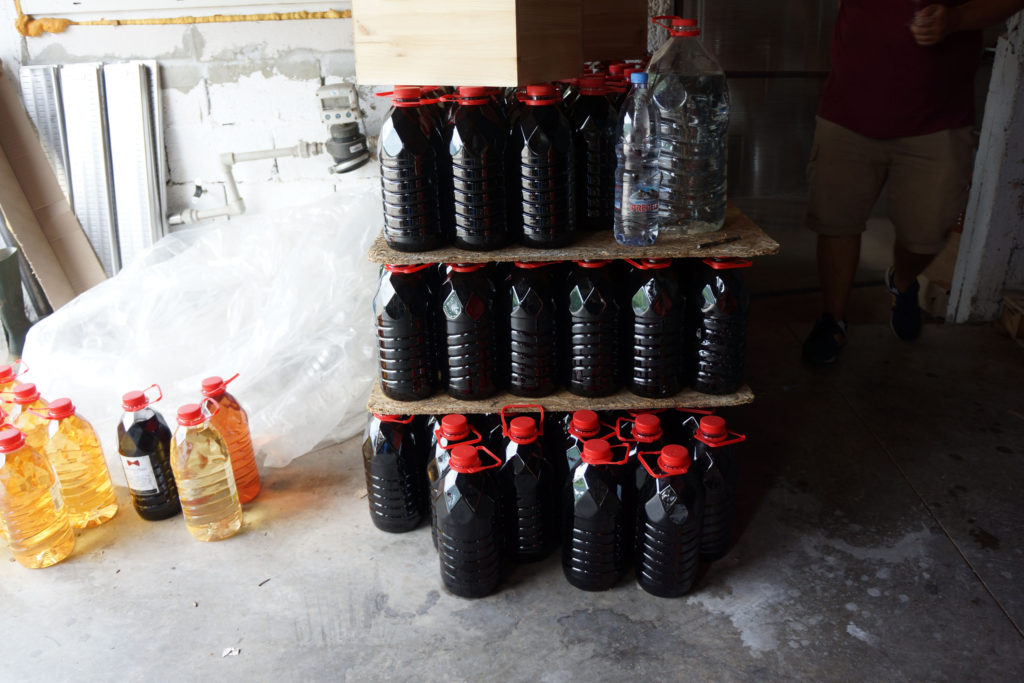 As we were about to leave, Miro's dad drove up in a tractor. Miro translated his message: "It's all in the land." Da, pa. That was our last wine encounter; and no better way to broaden my tasting experience and help form a balanced view of Bulgarian wine.
What is that view? It's that most of the wine is ordinary and for local consumption while a small percentage is excellent. But the same is true of Bordeaux, Burgundy and any other large wine region. So good luck to Svetoslav, Natalia, Miro and the many other dedicated growers and winemakers in Bulgaria.
More deserving of international recognition? Aren't we all though, frankly, rather than buy it from Tesco, I'd sooner go there to drink their wine with them while the sun slowly sets. But if more awareness is the aim, Bulgaria could do worse than reflect on how a signature grape has worked well for other countries: New Zealand Sauvignon Blanc, Chilean Merlot, Argentinean Malbec and many others. I'm voting for Bulgarian Rubin: good wine, home-grown and a distinctive alliterative name that's easy to pronounce. There's also a halo effect from which other wines benefit.
Finally, a word of advice for spittoon makers: Bulgaria is an unexplored market. But good luck to you too; you will need it.
Salut!